Famous Fakes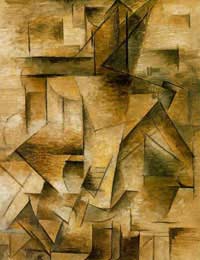 Although you are unlikely to be affected if you are just starting out collecting, you do have to be careful not to be duped by an art faker when you are making a purchase. It is not surprising, in a sense, that many people can be tricked into buying fakes, or even poor copies of famous artworks, as so many imitators exist, and there are so many poor copies in circulation.
A fake is a painting (usually, although fakes and copies of sculptures and ceramic ware are not uncommon) that someone sets out to deliberately sell on as the work of another better established artist, whereas a copy is a work that appears to look like the work of another artist, though doesn't claim to be. Many galleries have been tricked by fakes, copies and works that were completed by associates of old masters, not the artists themselves. Many paintings, both in the National Gallery and the Wallace Collection were formerly attributed to Rembrandt, but now seen as either, fakes, poor copies, or the work of junior artists in his studio.
In a sense there is no harm in owning a copy that is stylistically similar to another painting, if it is acknowledged as such. Copying the works of established artists is a common way for an artist to develop. If you have bought a fake, however, you may be in trouble, as the real value of the painting will be, in likelihood a fraction of what you paid. This is unless, however, your forger becomes a celebrity in their own right!
Emile D'Hory (1906-1976)
Perhaps the most famous forger of artwork is Emile D'Hory. Born in Hungary in 1906, D'Hory studied art in Paris from the age of 20, soon finding that he had a talent for painting fakes by artists such as Picasso. So convincing were these that he was later able to make a living out of forging artworks after World War Two (which, as a Jew, he spent imprisoned by the Nazi's – both his parents were killed), making several hundred dollars from the sale of fakes, which he argued had previously belonged in his family collection.
D'Hory wanted nothing better than to make money by selling his own artworks, but had little success in this field, turning to the production of fakes whenever he was short of money. Working under a number of assumed names to avoid detection, D'Hory sold pieces throughout Europe and the U.S.
D'Hory finally came to the attention of the authorities after selling work to a U.S. dealer who recognised the pieces as fakes, and subsequently fled to Mexico where he evaded charges, before returning to the U.S. and resuming work as forger.
D'Hory had very poor business relation and was often ripped off by associates, particularly his dealer, Fernand Legros. Legros was eventually imprisoned for fraud, and D'Hory spent a two month term in a Spanish prison for homosexuality (he could not be charged in Spain, where he then resided for forgery, as he had sold no fakes there).
Fame at Last
Towards the end of his life he gained widespread fame and sold the rights of his biography to Clifford Irving. He had some success selling his own work, whilst paintings known to be fakes of his can reach high prices – you would not do badly to own a D'Hory, but you should be careful not to be duped into buying a fake by another lesser known forger!
What is surprising about this story, is perhaps the near legendary status that D'Hory has assumed – his exploits signalling the pomposity of an art world, that even when flooded with so many fakes who could discern them from genuine paintings? Ultimately it raises questions about the fallibility of art 'experts', thus serving to narrow the gap between them and the ordinary person. Famous British forger Tom Keating (1917-1984) made fakes partly to establish the art scene as the 'rotten' art system, which he said was exploited by wealthy collectors. His fakes included 'time-bombs' – messages hidden in the work, which would eventually be discovered, to the collectors dismay. Keating has also become something of a hero – many of his works going up for sale at Christies in 2004.
You might also like...