Collecting Prints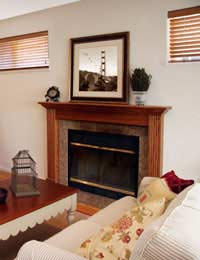 The collection of prints is often the cheapest way to enter the art market whilst getting your hands on some works by big names. The benefit of collecting prints is that they are usually made in multiples, meaning that each piece will cost considerably less than if a one off painting, installation piece or sculpture was sold. On the other hand, the total run of prints is usually limited, meaning that they have greater worth than if with a commercially produced artwork, album or book, which can have an unlimited print run. In the case of a very famous artist, even a single edition from a run of 500 prints will have a market value, although prints tend to be printed in runs of 20, 25, 40, up to 100 or 200.
Prints vary greatly from photographic prints (see related article: Photography) to etchings, lino prints, monographs, screen prints and digital prints, besides many more. Different prints are made using widely differing processes. The best way to discover what best suits your taste is to visit galleries and artists studios and get a feel for the different processes and their respective results.
Starting Out
It doesn't take much to begin a collection of prints and most dealers will encourage artists to produce a run of prints as they are popular with collectors of all levels and often sell well even early in an artists career. Most galleries will stock a number of prints, and given the relatively low price of prints, it is well worth taking a visit to a more reputable gallery in your area and either taking a chance on an up and coming artists or buying a print from an old master.
Alternatively, you may prefer to buy a print from a lesser known artist, especially as the quality of prints is often so high. In this way you could soon amass an impressive collection of prints ready to be enjoyed, and to be possibly sold at a later date, providing the market conditions were right
There are a number of things to watch out for when buying and selling prints. Firstly, prints go up in value as the amount of prints within a print run decreases with time. When there are still 20 left of a print run of twenty they will sell for a given price each. However, when there are only ten left for sale that price can go up considerably. The last print left will be worth considerably more than any others. When all prints have been sold, any going up for sale again will command a yet higher price, providing the print is still in demand.
Occasionally, repeat runs of prints are sanctioned, and this even occurs with long dead artists such as Rembrandt and Goya. In some cases this will reduce the value of existing prints, though with older artists this is unlikely as people will still seek after works made in the artist's lifetime.
Summary
Collecting prints is a relatively inexpensive way to start a collection, which may yield good returns in the long run, although it does require one to keep on their toes and observe the state of the market with regard to sales of a particular print run, and with regard to new editions of prints emerging.
You might also like...