Tips from Up and Coming Artists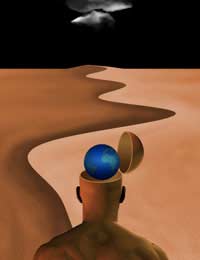 The opinions of artists are often the best gauge of what is going on regarding art collecting. Artists approach the realm of buying and selling art with a frankness that is refreshing in a world that can otherwise be slightly underhand to say the least.
Artists tend to have more regard for the artworks themselves and 'art' itself than any other players in the art world. They tend to approach the whole process of dealing with a gallery, dealer or collector with a mixture of caution and wit often masked by a laissez-fare attitude. Make no mistake when approaching artists for information – they are distinctly aware of the market, of you, of money issues and they will tend to approach anyone who does not have the best intentions with a blend of acerbic wit and reserved reproach (the latter publicly, and the former behind closed doors!).
Gain the trust of artists and you have a wealth of information. It is essential to the artist to know the art market inside out. If a gallery is on the up word will spread like wildfire amongst their community. If a dealer has made some unfashionable decisions his fate may be sealed on the artists 'grapevine'.
The Word on the Grape Vine
Artist James Self has been living and producing works in London for 6 years. He has observed one major trend, and that is a shift away from the dominance of a few key artists and collectors on the U.K. art scene and towards a more open market where people do not just aim to buy the big names. This move to a more object orientated collecting, whereby people buy works based on their value as art-objects and not merely for their fashionable associations means that artworks are increasingly being chosen for their decorative qualities. People are increasingly buying artworks for the home, and this means that more artists are selling works.
The internet has also meant for James that he has been approached by galleries outside London. This is an experience echoed by installation artist Richard King, who was recently approached by a gallery in Barcelona on the back of some images he had posted online. This ultimately means that you need not buy in London in order to buy quality artworks produced within in the thriving London art scene. Further, you may well pay less if you buy elsewhere. Richard points out that artworks bought in India double in price when they arrive in the U.K. The smart money in light of all of this might not reside in what you buy, but where you buy!
Artist Jaakko Mattila advises to buy straight from the artist, and to do your research first. This is worthwhile when you are approaching relatively un-established artists. He adds that it is invaluable to do your research, and to buy only what you really like. He also says that buying from a gallery often assures quality, although, again, you may wish to research the best gallery to suit your needs first.
You might also like...