Remember Your Personal Taste In Art Collecting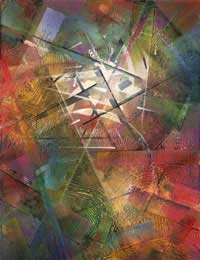 Art collecting involves an appreciation of two things – the art itself and the cost of the art. If you wish to start a art collection, it is worth taking into consideration that you are unlikely to make any financial returns soon, if ever! Therefore any financial outlay is essentially a loss, rather than an investment. When you apply the same terms to – for example – banal household goods, it is clear that when you part with money you will try to get the best that you can within your budget. Ultimately this will come down to a matter of personal preference, which will ultimately arise from a mixture between your personal taste and your budget.
Why Are You Collecting Art?
If you are art collecting for the home your considerations will be very different than they will be if you wish to put your works in storage or display them to the public. Again, where you hang them in your home will also have an impact on your choice.
Where you are keeping your art collection will have a massive impact on your choice, as will your ultimate motivations behind art collecting. If you wish to build a large art collection and profit from it you will need to ascertain the direction of the market, and wise investment in artists that are liable to progress well is vital. Buying art to decorate the workplace also needs serious consideration, especially if you work with others and are likely to have many people pass through your space. If you merely wish to entertain yourself and friends with your art work, your job may be easier, although it should be borne on mind that whilst some art works 'grow' on one, others can become dull and cumbersome, losing their appeal with time!
Developing Your Taste In Art
If you are new to art collecting it is worth taking some time out before you buy anything, in order to get a feel for the market. This can be achieved by attending private views and commercial galleries as well as larger public spaces (see related articles). In doing this you can get a feel for what is available in your price range, whilst planning with some level of foresight what kind of art collection you would want to build.
If you would like your art collection to be regularly displayed in one space (whether it be your home, office, or a gallery) it is a good idea to look at a few group art shows where works in different media and in differing styles are displayed alongside one another. The hanging of artworks is a very relative thing, and whilst one art work may look brilliant in your home, displaying it next to another may ruin the look of both! For this reason it is well worth considering your preferences in terms of groups of works rather than merely in terms of one specific style of art work that you would like to own.
Avoiding Art Trends
Whilst art trends dictate the economics of the art market at the more expensive, investment end, it is best to avoid becoming embroiled in them. A good eye for what you like in art is much better than a mere feel for fashion, especially if you want to live with your art collection. With a view to making profit on an investment, it is worth considering, that whilst trends come and go there are some art works that are more likely to stand the test of time, though this is admittedly itself a preference of sorts.
Ultimately, there is no right and wrong in either the production or reception of art, and those who stand by their own judgements are liable to feel most comfortable with their own art collections, whilst also standing a better chance of seeking new sellers, and potential buyers should they wish.
You might also like...