Collecting Poster Art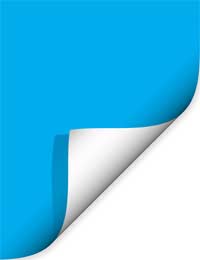 A poster is a piece of paper designed to display a message or image on a vertical surface or wall.
Origins of the Poster
The poster was pioneered at the turn of the century as a form of communication by Senefelder, the German inventor of lithography.
The artistic merit of the poster was highly regarded and spread quickly throughout Europe. It was popularised by the French artists, Cheret and Toulouse-Lautrec.
As the poster evolved it consistently fulfilled three main criteria:
The poster's content and composition must be eye-catching and bold.
The poster usually contains a message.
It must be concise and the message needs to be immediate. Its viewers are usually 'in transit'.
Posters have become widely recognised as acceptable forms of art. As a result several museums around the world house very fine collections. These include the Louvre in Paris, the Metropolitan in New York and the Library of Congress, Washington D.C.
The Art of Collecting Posters
Collecting posters became very popular at the turn of the century. Advertising posters are popular as they reflect social history at its grass roots and tell the story of product brands, often documenting brands that have since become obsolete.
Other notable types of posters to collect are movie, transport and propaganda posters. The London Transport Museum houses a vast collection of transport posters. Initiated by Frank Pick's commission over 100 years ago, the Museum owns over 5000 posters and 1000 originals.
Propaganda posters appeal to political and social historians. They reflect the call to arms during times of war. Collectors are often drawn to them by unusual political messages or the way they were designed to appeal to the national conscience.
Learning to Collect Posters
Collecting posters is a past time that requires informed decisions and market knowledge. There are a plethora of posters for sale but only a proportion of these are collectible and add value to a collection. On the other hand, many collectors purchase posters as a matter of personal taste. A collection may be built around a particular advertising brand, era, film producer or mode of transport.
Some types of poster have set criteria to determine their value. This is where you will need to develop your market knowledge. For example, a movie poster usually only has value if it was issued for promotional purposes and not public sale.
There are the usual pitfalls that the collector needs to be aware of. If a movie is re-released the posters will need to be re-released also. They may have nominal changes to the original posters or complete re-working. Nevertheless, they remain valuable and collectible, they are called re-issues. This is not the case with reproductions which are merely copies of the original posters.
By their very nature, posters are extremely fragile commodities. They may be marked and damaged by mounting materials such as pastes, tapes and glues. In order to help preserve posters, it's a common practice to back the posters with linen. Beware; it's also a method that may be used to camouflage serious defects and damage.
It's very rare to find collectible and desirable posters in a good or near perfect condition. Age takes a heavy toll on paper. This makes vintage poster collecting a very lucrative past time. The avid collector is always in search of the treasure and when it's found, it pays dividends.
You might also like...