Visiting Auction Houses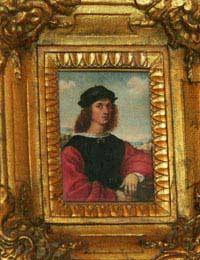 One way to both buy and sell art is to visit an auction house. Sales at an auction house are normally conducted through a process of open bidding whereby people out bid each other until a particular piece is finally sold to the highest bidder. This has the advantage of both meaning that bargains can be found by buyers, and large sums of money can be made by sellers, depending on the conditions.
Buying at Auction
Many big auction houses (such as Sotheby's and Christie's), will advertise major auctions well in advance. Others will have ongoing auctions, and particular items may go up for sale on almost random basis from day to day – in these cases great bargains and novelties can be found, though not necessarily ones that will appreciate greatly in value. However, auction houses tend these days to be fairly well regulated/run, with old style bric-a-brac auction houses being very rare in the U.K.
Most auction houses now will have their schedules well planned and will print a catalogue of upcoming sales, with viewing days ahead of auctions. It is well worth familiarising yourself with an auction collection before a sale; in this way you can be sure of what you are buying. If in any doubt, feel free to ask an auction house for a 'condition report', which they should be happy to provide.
Before starting to bid have an absolute upper limit that you are prepared to spend set out before hand, and do not exceed this limit. Over time you will gain by sticking to this rule, even if you find yourself being regularly out bid in the early days.
Selling at Auction
The key to selling at auction is, of course, maximising profits, and this will depend on a good valuation from the auction house, which may be carried out (if all goes well) some time in advance of the auction. Following this, if you are happy with the advance price, you can choose to sell with that particular auction house, being careful to check their fees before you go ahead.
You may then wish to fix a reserve price (a cap on the lowest amount that you will sell your piece for). This is advisable unless you really can guarantee that your piece is in high demand.
It is useful to survey a few auction houses before you sell, in order to find the one most ideally suited to your needs. An auction house that specialises in painting – for example – is most likely to fetch a good price for paintings, and so on.
Auction houses generally take about 15% of the sale price on your piece, and V.A.T on top of this. This percentage based system is a good thing as it encourages auctioneers to sell at the highest possible price.
Buying and selling at auction is a bit like gambling, and you will only really benefit if you are wise with your money. Never buy or sell in a moment of desperation. Only buy what you need to supplement your collection, and only sell if you can afford to see your piece sold for the reserve price. If you follow this rule of thumb you will find Auctions an invaluable source for obtaining artworks.
You might also like...