How To Meet Artists To Help You Source Art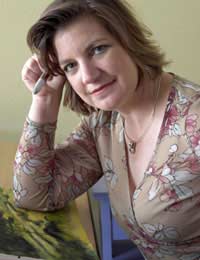 Personal contact with artists is a great way to build up a collection whilst establishing relationships that can be invigorating personally and of great use professionally. For many collectors having a personal relationship with artists is an essential part of collecting and talking to the artist can help add another dimension to the work in a way that interacting with galleries/books/catalogues cannot.
Where to Meet Artists
Artists' agents and galleries will usually be more than happy to put you in contact with artists if you are a potential buyer, or merely even show a strong interest in their work. This may be more difficult with famous/very established artists, merely because they are very busy. However, on the whole, artists are very approachable, and if the opportunity to meet (and especially to discuss their work) arises they will jump at it.
Good places to meet artists include Private Views, which are very often free and advertised widely in arts magazines and in specialist publications, artists studios, art colleges (especially if you yourself study), through other artists and in bars! Having a strong interest in the arts should make it relatively easy to make contacts in an informal manner. As the sharing of ideas and opinions has a value far beyond a commercial one, your interest in the arts will be much welcomed by all but the most reclusive artist.
Doing Business with Artists
There is an unusual etiquette that surrounds doing business in the art world and it is very hard to put ones finger on. Whilst many deals are cut in wine bars and over dinner with great decorum, artists like Damien Hirst and Tracey Emin made their fortunes by being deliberately quite rude – stories of Damien Hirst indecently exposing himself in front of journalists and curators – for example - are ten a penny.
It seems that whilst some artists will do business in a traditional way, others get away with blue murder, and are lauded by the establishment for it! The key here perhaps is integrity, and what people in the art world want to see from both the artist and the collector is a commitment that reflects their individual personalities. Both the artists and the collector wish to know that they are buying from/selling to someone with conviction, otherwise, both parties are made a mockery of!
It is true that the artist may feel uneasy selling to the wrong person, especially early on in their career. Many artists are intensely principled, and certainly young artists can be opposed even to the idea of making money from their art. For this reason it is best to approach the idea of buying an artwork subtly, rather then waving money around in the knowledge that you know that they need it to pay their rent!
Above all, don't barter with an artist. It is fine to have a discussion about prices, but trying to knock them down on a price they have named is really unfair – it devalues the artwork, and is likely to make you unpopular with artists quite quickly!
In light of these points the art world is quite a tricky one to operate in. However, meeting artists is a very rewarding experience and need only require a mutual respect for a positive business and social relationship to flourish.
You might also like...