Investing in Sculpture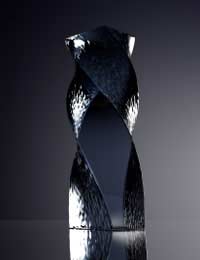 Collecting sculpture is ultimately liable to the same guidelines that govern art collecting in general: Never buy a work unless you genuinely appreciate it, and be patient with regard to returns on your 'investment' – many works will provide a minimal return, if any at all.
Whilst being cautious to note that sculpture as an investment is nowhere near as safe as the obvious alternatives (housing, 'safe' share portfolios, wine, etc.) it is worth also taking into consideration that Brancusi has broken the world record for sales of a sculpture twice in the last ten years: selling 'Danaide' for $18.1 million in 2002 and 'Bird in Space' for $27.5 million in 2005.
The message is clear – pick the right sculpture and you could stand to make some money when and if you decide you are ready to sell it on.
Practicalities Behind Investing in Sculpture
The main thing you will notice about sculpture is that there is much less of it around than there is painting, printmaking and photography. Essentially this means two things –it will be harder to source and harder to find a market for. However, on the upside there is a niche market for sculpture and once you are familiar with that market you will find it easier to buy sculpture, either with a view to building a specialist collection, or to complementing your existing art collection.
If in doubt as to where to start try consulting your local Fine Art sculpture department at your nearest Higher of Further education college, where staff and students are likely to helpful, or a nearby art gallery – even if the gallery specialises in painting they will probably know something about sourcing sculpture.
Sculpture varies greatly, but generally entails work that has been literally crafted or moulded from some kind of raw material. It is the craft skill, so often lacking in other elements of contemporary artistic production that often most impresses collectors.
Many collectors are interested in sculpture for the way in which it occupies three dimensional space: unlike two dimensional work, sculpture occupies floor space and is something that can be walked around and thus interacted with in a very tangible way.
Looking After Sculpture
The nature of sculpture does necessitate special care: any look towards the works of antiquity will show us that careless (and sometimes deliberate) damage, together with erosion over time serve to render many pieces almost unintelligible: facial features flatten, whilst protruding body parts or other features disappear completely.
In trying to avoid the possibility that your collection may prematurely go the way of the ancients do take into consideration that fact that the safe storage of sculpture can be costly, and for a potential return far lower than that which can be made from painting.
Older works may require specialist conservation skills, especially with regard to material such as stone, which can corrode when exposed the elements. If in doubt consult stone conservation companies such as London Stone Conservation or Nimbus Stone Conservation Limited.
Summary
Sculpture provides an interesting alternative for the art collector to painting and other two dimensional art forms as well a allowing for the possession of works that require genuine skills on the part of the artist that made them. Whilst it is true that sculpture generally sells for less than painting (at the higher end of the market) it also costs less to buy, and is overall a solid investment providing that you can store and conserve the work adequately.
You might also like...