How To Commission an Artwork Direct From an Artist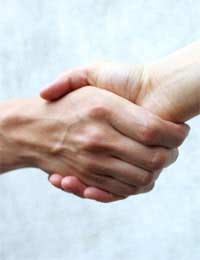 There are two broad ways to choose an artwork for your home or for your collection. The first way involves trawling galleries and artist studios looking for the 'perfect fit' - that piece that you cannot live without and are willing to part with cash for. For advice on buying works in this way see related articles.
The second way involves liasing with an artist and commissioning them to make a work for you. You may, again, approach this in two broad ways: either you may have an idea of what it is you want painted, and then you may seek out the appropriate artist to produce a work for you, or you may like the work of a particular artist and you may commission him or her to produce a work in their usual style and format, but one that is made especially for you.
Finding an Artist
The most common types of commissions are paintings, although public sculptural pieces are also frequently commissioned as well as ornamental stone carvings.
Of all types of commissioned paintings the most popular is the humble portrait, which makes sense as this is perhaps the only way most people will get to have their portrait painted! People may have their portraits painted as a status symbol, or they may have portraits of loved ones (alone or in family groups) painted as gifts. A quick internet search will suffice to demonstrate just how many portrait painters and photographers exist out there.
Other commissions may include works designed to be suited to a particular space or cause. Charitable and social bodies frequently commission works to brighten spaces or to draw attention to issues, the Art for Hospitals' scheme being one amongst many.
Some people commission works specifically to fit in with the paint scheme in their house, which is fine, although some artists will scoff at doing this. If so, don't be disheartened, just move along and find a more suitable artist to work with!
Apart from internet searches there are many other ways in which you may find a suitable artist to paint a commission for you. The most obvious way is to contact an artist whose work you like. This should be relatively easy as many artists are shameless self-promoters. If in doubt ask around other artists you can contact, as the artist community is relatively close-knit.
Setting up a Commission
When you meet the artist, or speak to them for the first time regarding your interest, be sure to firstly ask the all important question 'do you accept commissions?' Some artists will say 'no', as they either have too much other work on or they simply don't enjoy painting commissions. If they say yes, be sure to be as specific as possible about what you want - this avoids confusion, embarrassment and upset later on.
You will also need to ascertain is whether the artist can do what you want, so ask firmly 'are you confident that you can do this?', unless this is self-evident. If they are, then move on to creating a schedule for their work and for your payment. Try to understand at this point that artworks can sometimes take months to complete, and that artists are often booked up with shows and commissions for months in advance.
Try to get a set date though, and agree a price at this point. Haggle if you wish, but not too much: artists rarely make much from a commissioned work, unless they are very well sought after.
Many artists will want money upfront for material and as much as 50% is not unusual as an assurance to them that you will not back out. It is often the case that a further 25% or so is payable half way through the completion of the work (to be judged on a certain date), this way the artist is further guaranteed that you will not pull out, and you are guaranteed that the artist will be keen to impress, in order that they receive further money.
When the work is completed be sure to agree with the artist any changes that need to be made to the work prior to making any payment and only pay when completely happy. It is best that this is all achieved within a set time frame, so have provisional dates for viewing of work agreed ahead of a final deadline. Once everything is agreed and you and the artist are happy, do pay the remainder promptly - the artist will undoubtedly be very grateful not to have chase you for it!
You might also like...