What is Classed as Art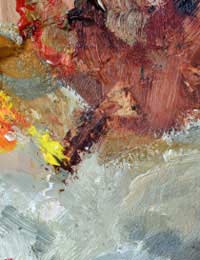 The answer to the question 'What is Art?' is difficult to discern from a mere survey of all of the objects – and indeed concepts – that are grouped together in homes, museums, galleries, studios and public spaces as 'art'. Upon surveying the entire range of artefacts that constitute 'art' one would initially be struck by its sheer diversity. Firstly, there are a host of different media, such as sculpture, painting, film, video, computer generated art, sound art, performance and installation.
The common perception that art is something rendered skilfully by a craftsman, or the notion that art is good if you can tell what it is supposed to be are both misleading. The term art is now conventionally applied to 'ready-made' pieces comprising only of 'found' objects, such as the first piece of this kind, Marcel Duchamp's 'Fountain' (1917) – an upturned urinal, presented as it would be supplied wholesale to a distributor, unchanged except for a scrawled signature – 'R.Mutt', one of Duchamp's many pseudonym's. It is also applied to abstract painting with no discernible form or clear subject matter, such as those on display at Tate Modern by Mark Rothko – (Black on Maroon series 1958-1959), that although seemingly of nothing evoke a feeling of awe in the viewer.
Art's Autonomy
One may have more luck in discerning what art is by asking what it is not. For instance art is not sport and neither is it politics or religion. Despite much art selling for large sums of money it is not a mere form of investment either. Art is something unique and free in itself – it is autonomous; that is to say that the notion of 'art' has no direct purpose or criteria and therefore cannot be owned as such. For this reason, art is considered very important by many people in a time when most things are subject to the whims of the economy.
The Art Market
In contradiction to this, the art market is flourishing, with London being at the centre of the art world. This is possible, because despite art being free and having no direct purpose, it is generally presented as an 'object' that can be bought and sold. Naturally, the idea of owning a slice of 'freedom' appeals to many people, whilst the aesthetic pleasure that an art piece gives can bring immense enjoyment.
Striking a Balance
Collecting art, and doing it well often requires a consideration the two opposing forces described above. If you can hold in mind art's autonomy and respect the freedom that art displays, whilst also taking into consideration the fact that it can be bought and sold you can both enjoy art whilst feeling the satisfaction of owning it. To veer too sharply on one side of these two quite different ways of approaching art risks losing any possible satisfaction in the presence of the artwork at all. Art as entirely autonomous and free would be virtually incomprehensible to we who live in a highly administered society. Art as purely a commodity for sale and profit would cease to really be art at all – it would become as much a mere thing as raw aggregate material.
Art is something that can both stand for anything and nothing and is something that can be bought and sold but can never be 'owned' as such. However much anyone takes from art there will always be more, and whatever someone deems it to be, there will always be someone to argue differently, without either of them being right or wrong. These qualities make art – on many different levels – a fascinating thing to collect, and it is possibly ultimate aloofness, its 'separation' from the normal societal realm, that endears people so much to it.
You might also like...