How Art Appreciation Classes Help When Collecting Art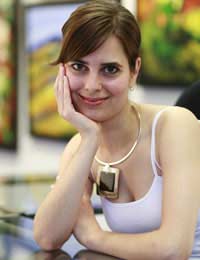 If you do wish to start art collecting you are, in all probability, fairly well versed in some aspects of art history, theory, the art market and other factors that surround the art world in general. However, there is always more to be learned and will can all benefit from some kind of further learning.
The appreciation of art varies on many levels and in order to take best advantage of art and to be ahead of the game as a collector it helps to be able to understand these levels. What follows is some advice on getting to grips with art appreciation. With regard to classes, examples are given of where best to follow up an interest in each field.
The Artist As An Art Collector
Many art collectors have some background in making art, this being how they developed their life long obsession with art objects. A continued appreciation of art can be sought in the continued (or fledgling) practice of artistic techniques. In doing this you will be able to better understand the quality of the work you admire and the criteria that makes both a good artist and a good artwork.
Full-Time and Part-Time Arts Foundation Courses (whereby you get a taster for all aspects of art and design, including art history) are a great entry point. Continuing study may be taken up at Bachelors or Masters Degree level or simply at evening classes in you local area, the latter also being ideal for beginners in art appreciation. For a full range of local courses pick up a continuing education brochure from your local library.
Learning About Art History
You may wish to place artworks contextually alongside other artworks and to understand how artworks fit in amongst the social and historical events of their time. If this is the case any basic art course from G.C.S.E level upwards will contain an element of art history studies.
Whilst art history GCSE's and A-Levels are rare you can look out at your local libraries and museums for talks by artists and academics relating to art history, many of which will be as deep and insightful as degree level art history lectures. Many galleries and museums run an ongoing education programme for both adults and children.
If you particularly wish to pursue an interest in Art History, then University College London, The Courtauld Institute (both in London) and St .Andrews in Scotland provide excellent degree level Art History courses.
The Philosophical Aesthetics Of Art
You may prefer to look at art in terms of 'what art is' philosophically rather than categorising works chronologically. If so you may wish to look into classes in the philosophical Aesthetics of art appreciation. This is a more specialised branch but one excellent in helping you address all types of art with reference to your own central definition of what you 'like' In fact, Aesthetics really begin from the basis of 'judgments of taste'.
Art Aesthetics underpins much of how we look at art today and is a great way to look at art if you have the patience to trawl through the dense literature (such as Kant, Hegel and Adorno). Aesthetics classes may be covered as part of a general philosophy course, as part of an art history course or on its own. Unless you wish to go into real depth, you may wish to start with some general evening classes, which you may find information on at the library.
Critical Theory and Visual Cultures In Art
Finally there are offshoots of Art History and Aesthetics such as 'Critical Theory' and 'Visual Cultures' of art. Again these are specialist art fields which you may find are taught as part of a foundation, B.A. or M.A. course. Critical Theory tends to approach art in its association with other elements of society - particularly social politics and crosses over with some later Aesthetic theories.
Visual Culture is a very new art discipline that addresses the language and methods used in Art History and appropriates them to fit in with developments in the arts that have occurred socially and politically both inside and outside the arts which may be overlooked in the methods and terminology employed by traditional art historians. Again, aspects of these disciplines will be taught as part of further and higher education arts courses.
A well rounded look towards the appreciation of the arts from all perspectives can provide as an invaluable guide and back up to institution when making decision about what artworks you wish to add when collecting art. By observing trends, be they related historically, politically or otherwise you will be able to better gauge the market thus commanding a better price for the works you wish to buy and sell in collecting art.
You might also like...