What Post-Modernism Means in The Art World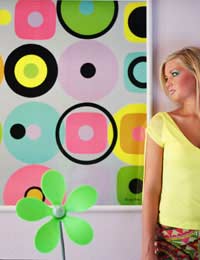 Postmodernism is the period that we are in now, provided you are of the opinion that Modernism has actually ended (more about that later)! Whereas Modernism was characterised by a deeply held commitment to the pursuit of Utopia in the social field and perfection in the artistic field, postmodernism is characterised by indifference towards Utopia and perfection.
Politically this is expressed through the lack of genuine political alternatives in the Western world and a return to a simple reference to God and Christianity, when all else fails. This accords with a worrying lack of genuine policy backbone in both the Blair and Bush administrations. The failure of Socialism to triumph and deliver Utopia had resulted in a vacuum filled with simple answers to what are very complex questions.
Postmodernism and the Arts
If there can be said to be any winners in this situation it is possibly the arts, who have benefited from an increased public interest, as people have turned away from politics. Often this leads to the arts being treated as a form of 'mere' entertainment. Whilst this may be seen to detract from the importance of the arts it does, on the other hand, free art from social responsibilities which did not in any case really belong in its realm. It also frees art from a duty to achieve perfection, something which art as an illusory pursuit can never really achieve anyway – art is a lie. It cannot be a perfect anything, and is always in fact once removed from the thing it purports to be. In a sense this is what postmodernism best conveys, portraying an honest appraisal of arts uselessness, and of our own hopelessness. This often done in a mocking and fun way and therefore art performs a role in brightening what could be a very depressing and drab world up a little.
Critically however, it could be argued that the mocking element of Postmodernism in the arts fails to take seriously the loss we have sustained in giving up on any possibility of reaching Utopia. In fact the gloss that art gives to our situation could be seen as an accessory to the crimes that politicians commit in the absence of any credible political or social movement to call the case for further pursuing a better world.
Practically speaking, Postmodernism in the arts has led to a position where the artist is not forced into seeking the ever-new, and can in fact produce 'old' style works if they want. This certainly brings about the end to a tyranny of sorts, but it raises the question that if Postmodernism carries no dictates of such, what is there to stop the Postmodern artist rescuing the best elements of Modernism (i.e. the striving for social justice) and presenting them in a new (or even old) way?
This raises a final point – namely that it is possible that Modernism itself has not ended as such but merely pursued its impulse towards an abandonment of the old to such an extent that it turned in on itself. If this is the case, what we term 'Postmodernism' may in fact be a practical revision of the Modernist tendency. Certainly, it seems there are many factions in the world fighting for a Utopia of sorts. Perhaps the 'Postmodern' West has only to learn to curb the over zealousness of some of the methods it employed in pursuing Utopia before returning to the drawing board and trying again! Art, in the meantime, may wish to further define its role in respect to wider social projects and become more accepting of its ultimate imperfections – something that makes it invaluable to society as a whole.
You might also like...