About Our Site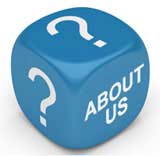 ArtCollecting was formed to offer a unique reference point on advice on art appraisal, investment and enjoyment.
ArtCollecting was written and designed to demystify and simplify the world of art. It takes established collectors and beginners alike on an informative trip, starting with the bare basics. We look at the enjoyment, definitions and history of art. There are in-depth articles featuring various artists and their work and plenty of interesting topics which shed light on the realms of art appreciation, investment and economics.
ArtCollecting aims to address the basic and complex issues in this field and appeal to all levels of interest. There should be no need to look at any other source of information!
If you still have questions that haven't been covered on the website, you can 'ask our experts'. Your specific enquiries will be addressed by our writers with relevant and practical experience in their field.
All the articles are updated regularly and you can make sure you keep up to date by signing up for our newsletters.
The aim is to provide the foremost authority on every aspect of collecting art and a one-stop interactive, reference point. The information is authoritative, up to date and accessible to anyone interested in art.

Related Articles in the 'Site Information' Category...