Your Art in Context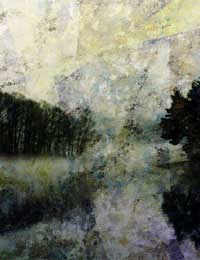 Whilst the appreciation of your art collection is a personal matter, it sometimes helps to contextualise your collection both alongside contemporary art, and alongside the canon of art history. By doing this you will begin to note symbols and associations both within artworks and across your collection as a whole.
Understanding Your Collection
One of the best ways of understanding your collection is to talk to the artists who made the individual works or the gallery/source from which you bought it. Very often there will be literature available to support the artwork at its point of sale. By talking to people and reading around artworks, it is possible to discern a wide range of influences upon the artwork.
It will probably be the case that influences will keep cropping up throughout your collection, and this will be reflective of your own tastes. If you are a big fan of Matisse, for example, it should come as no surprise that many of the artists that you collect are influenced by Matisse.
It may also become apparent that a few symbols recur constantly throughout art history – such as the Crucifixion (though sacrifice in many forms recurs), the figure of Mary or the 'Earth Mother', and many more besides. It seems in this sense that there are many links across cultures and that, in fact, all art seems to feed into all other art in a constant reciprocal relationship. This is fundamental to an understanding/contextualising your artworks. Contextualisation in this sense very much implies a placing of works alongside others and not a separation of works from others. Doing this will enable you to have a well rounded view, not just of your works, but of art in general.
Your collection constitutes a selection of individual pieces that interact within the much wider world of art. This selection, closed off physically from the wider art-world still communicates within it, but as a collection that you have chosen, it also assumes a context of its own. In a way, the collection you have, and the way that you hang it, is your own personal interpretation of 'art', of the history of art and of where that history is heading. You have inherited a long tradition that extends back to iconography, and have a hand in formulating a portion of that tradition in the present.
In understanding this you will be able to step out of the position of being a 'mere' collector, in the realisation that you have a creative role to play in the production and reception of the arts. The choices you make will have an influence on both artists and audiences alike, now and far into the future.
In a sense, such a contextualisation of art is precisely what makes an object 'art' as opposed to something else, so in making a collection you are assuming the role of an artist. Moreover, as you designate certain objects as art you are making art possible. Being able to place works alongside others and in relation to art history is fundamental to this.
You might also like...